Biz Skills Accounts Receivable Management Service
Let us do the phoning for you

At Biz Skills Accounts Receivable Management Service, we contact your customers as representatives of your company, not as a third-party collection agency. The customer payments go directly to you.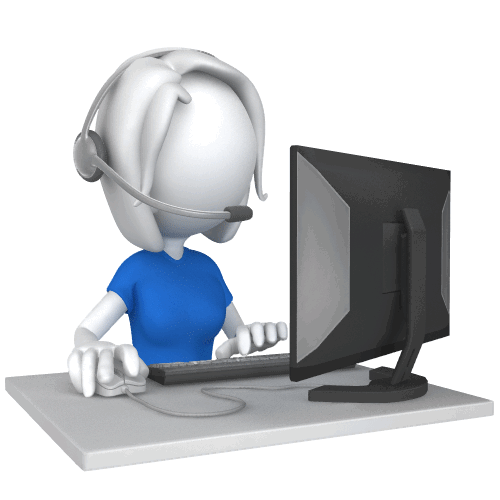 Why do people hate phoning outstanding debtors?

Ω   Many people feel uncomfortable when asking for money
Ω   Others worry they might lose the customer
Ω   Some are concerned they could end up in a confrontational situation
Ω   While others don't have the skills to question customers who are avoiding payment
Overdue customers can be sorted into five groups:
1.  Disorganised people who haven't got around to paying the bills
2.  Customers who cannot control their cash flow
3.  Unemployed or people with no money
4.  People who are avoiding paying and are trying to push out to 90 days or more
5.  Those who have no intentions of paying in the first place
Why should you outsource your overdue debtor's ledger?
Ω  Business owners say they need to focus all their time on sales, marketing and building their business, hence there is never enough time to control the debtor's ledger and follow up on overdue payments.
Ω  Suitably trained accounts receivable staff can be difficult to find and some businesses cannot justify employing full-time staff.
Ω  Some business owners prefer a third party to collect the outstanding payments as they feel they are too close to their customers.
Ω  An Accounts Receivable Management Service will identify the customer with cash flow problems soon after invoice due date.  Then you can deal with the problem quickly and reduce the chance of non-payment
No Contracts
Ω  No commissions – work on an hourly rate
Ω  There are no hidden fees or ongoing contracts
Ω  No debt too small or too large
Ω  Choose options to tailor the service to suit your business
Ω  30 years experience in different industries
Reasons to use Biz Skills Accounts Receivable Management Service
Regular customer contacts and follow up calls
First contact soon after invoice-due date
Early identification of customers with cash flow problems
A payment commitment date from customer
Reduce number of days outstanding
Less delinquent accounts
Customer relationships maintained
Advice on how to enhance pre-invoice processes.
Biz Skills Accounts Receivable Management Service will document all correspondence, phone calls, reminders, letters, agreements to and from the customer.  If litigation occurs this information will be vital in the evidence required for legal action.
The best part is, you can focus on growing your core business activities rather than being stuck in admin processes.
Reduce debt collection activities
Increase productivity as more time to work in your business
Decrease the risk of non-payment and write-offs
Reduce the cost of running a ledger
If customers are left to decide when they want to pay, they will take all the time they can get.  In fact, some may not pay at all…..
At Biz Skills, we are professional, experienced and work within the rules of ACCC Debt Collection Guidelines.
The goal of Biz Skills Accounts Receivable Management Service is to reduce your customer debt and get your invoices paid on time.
MORE ABOUT ZANETTE'S BUSINESS EXPERIENCE
CONTACT ZANETTE TODAY TO DISCUSS HOW SHE CAN HELP YOUR BUSINESS
0418 941 608